19 Creative Recipes Featuring BBQ Sauce
We here at Steamin' Steve's BBQ think we know a little bit about barbecue, in particular BBQ sauce.  We came up with our Original Sweet Heat BBQ sauce many years ago.  Through tireless trial and error we were able to craft the perfect sauce designed to be paired with anything, and go best with everything.  You can trust us on the tireless trial and error part because we've got a pantry full of mason jars as evidence. Seriously we've got a sauce problem.  We are like sauce hoarders, we've got dozens of experimental jars of sauce we can't seem to part with.
One thing we've always said is that if you're only using BBQ sauce on your ribs then you're really missing out in life.  OK we haven't always said that, in fact this is the first time we've ever said that, but we are going to start saying it!  BBQ sauce can bring some unbelievable flavor to your daily home recipes and get you out of your cooking rut.  If you're having trouble coming up ways with new and fun ways to use one of our signature sauces then you've come to the right place.  We've taken the time to compile 19 creative recipes featuring BBQ sauce that you can use with any of our sauces for a meal with a twist.
BBQ Bacon Wrapped Chicken Bites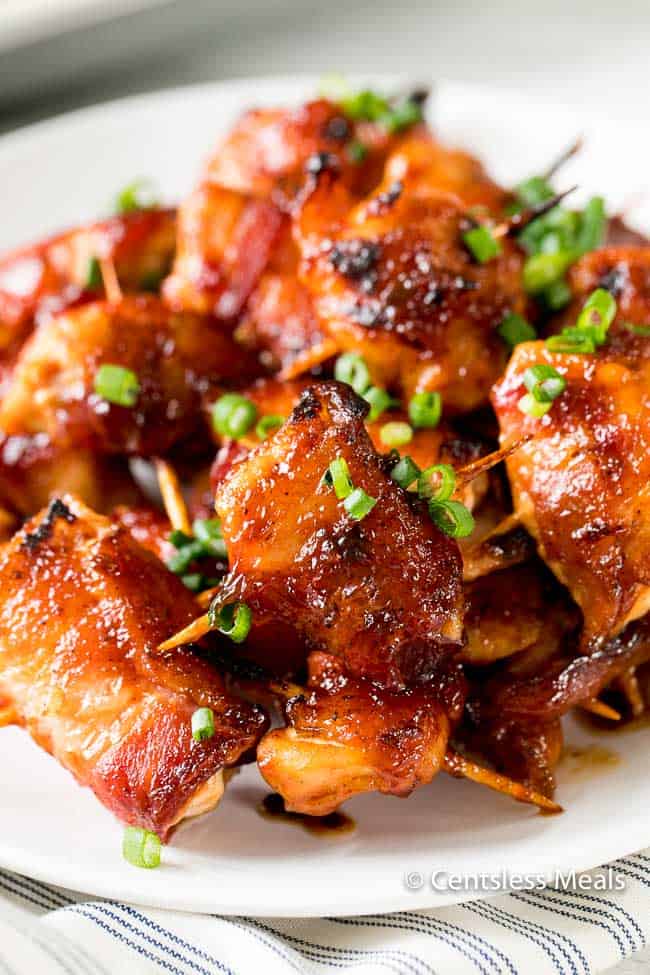 Bacon is so versatile. Find out how to make these BBQ wrapped bacon chicken bites using this amazing recipe.
BBQ Chicken & Sweet Potato Enchilada Casserole
This isn't your grandmother's casserole here.  Try this recipe for an interesting spin on an traditional classic.
Oven Baked BBQ Fries
Noble Pig
This recipe here is especially for our fry lovers. Give this a try for a decadent twist on an American favorite.
Chicken and Bacon Pasta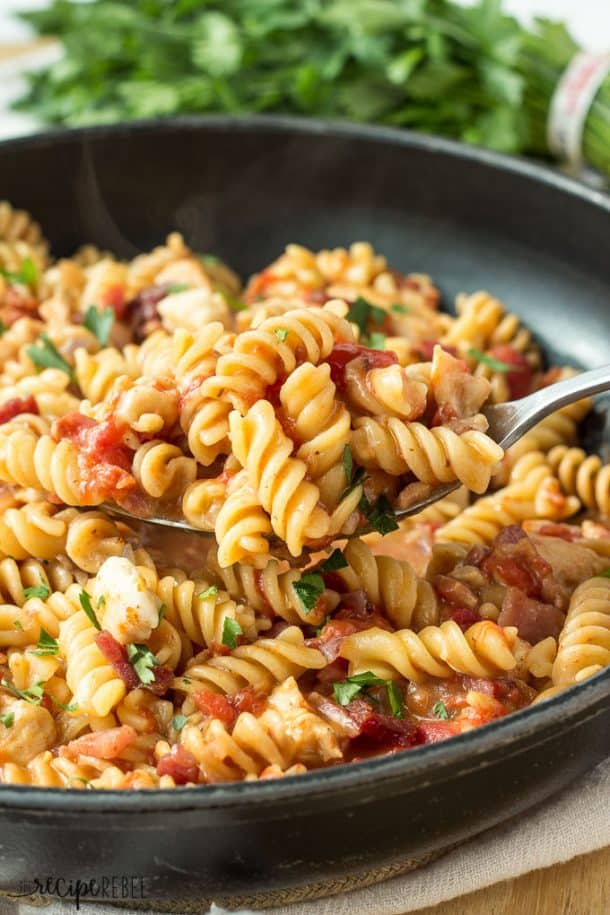 Two well-honed meat option, each versatile in its own way. This definitely not your classic BBQ sauce recipe. Give it a try here.
BBQ Baked Beans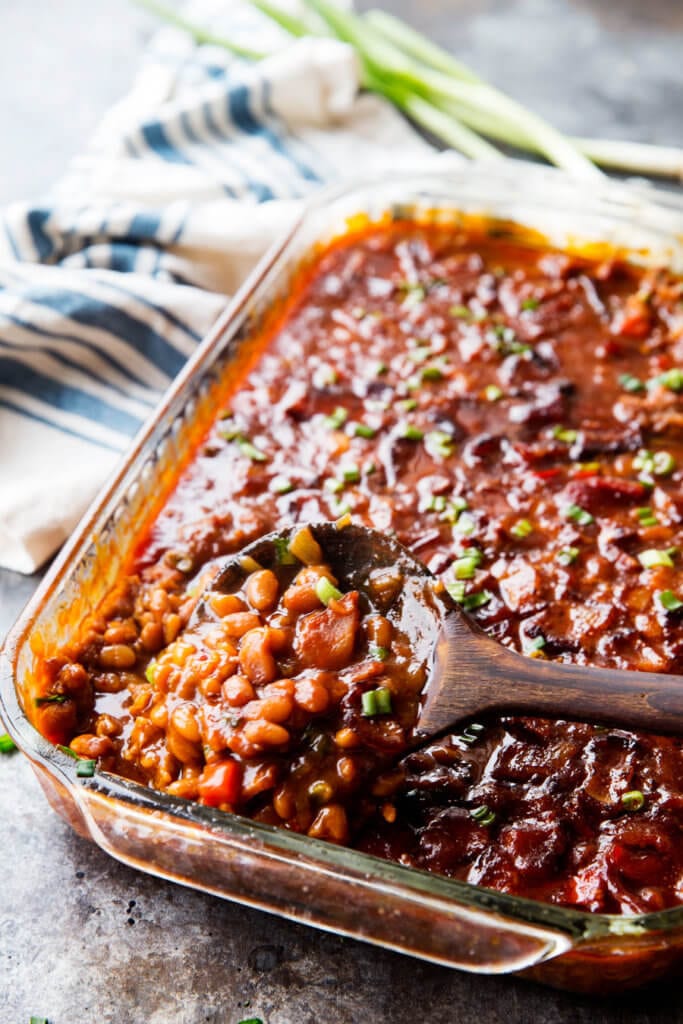 For anyone looking to scale down on sodium intake, this tasty meal can come through for you. Plus, it uses BBQ sauce so can it get any better? Try this BBQ baked bean recipe, you'll love the flavors.
BBQ Chicken Pizza
Who doesn't like pizza? No just imagine if that pizza had a bit of BBQ sauce in it. Check out this tasty BBQ chicken pizza recipe.
Pork Loaded Nachos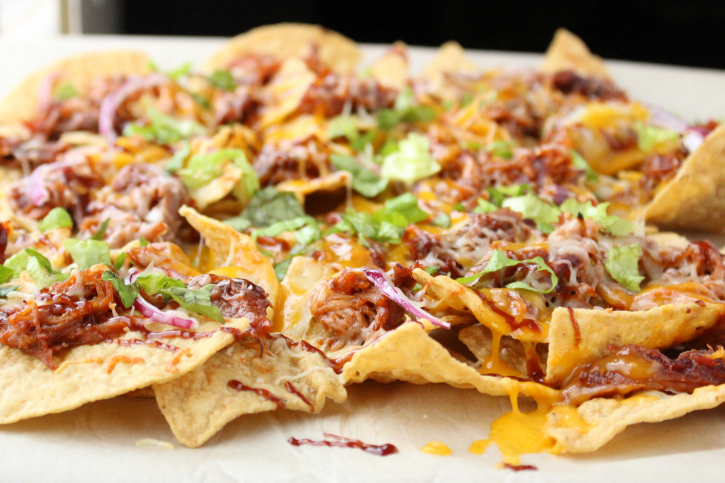 Loaded with cheese, scallions, sour cream, and BBQ sauce this pulled pork nacho recipe is what you need at your next Super Bowl party. Pile on the pulled pork and paint it with BBQ sauce.
Chicken Burrito
Put a little spin on your next chicken burrito with some BBQ sauce. Make it with this recipe.
Honey BBQ Meatloaf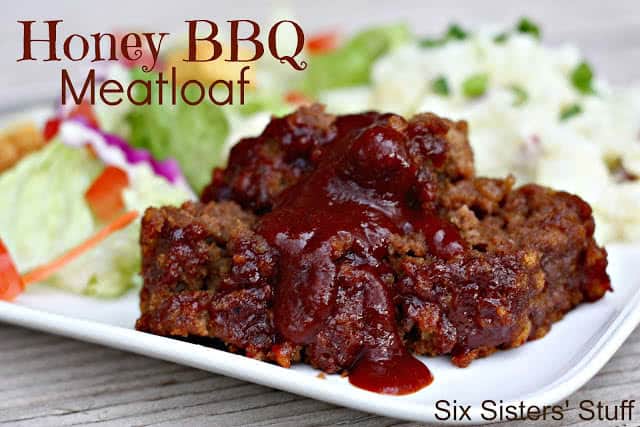 Do you traditionally use ketchup on your meatloaf? Mix it up next time with this recipe and a little BBQ sauce.
Crispy Baked Honey BBQ Chicken Wings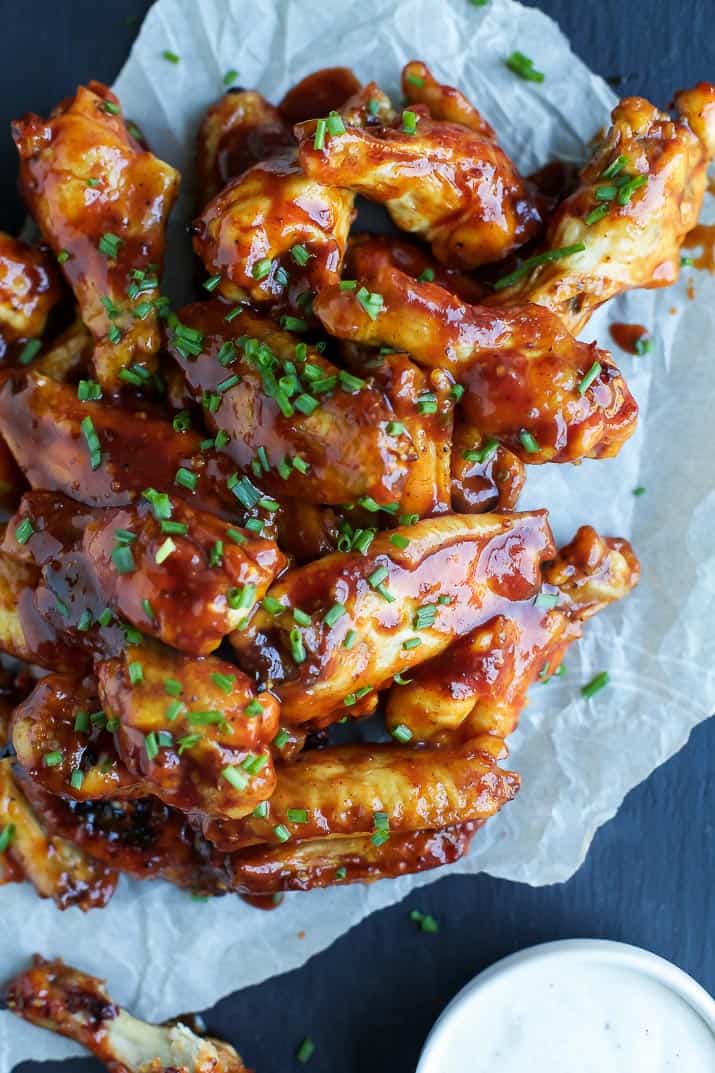 Let's be honest, you can never go wrong with some BBQ chicken wings. Looking for a little healthier option than your standard fried wings? Well give this baked BBQ chicken recipe a try during you next tailgate.
BBQ Cups
Looking for something simple and little different all at the same time? Give this recipe a try.
BBQ Meatballs
Got a spare bottle of BBQ sauce sitting around? Try this hearty BBQ meatball recipe out.
BBQ Onion Rings
What could possibly making onion rings better? Check out you can make this BBQ onion ring recipe here to find out.
Slow Cooked Dr. Pepper BBQ Pork Sandwich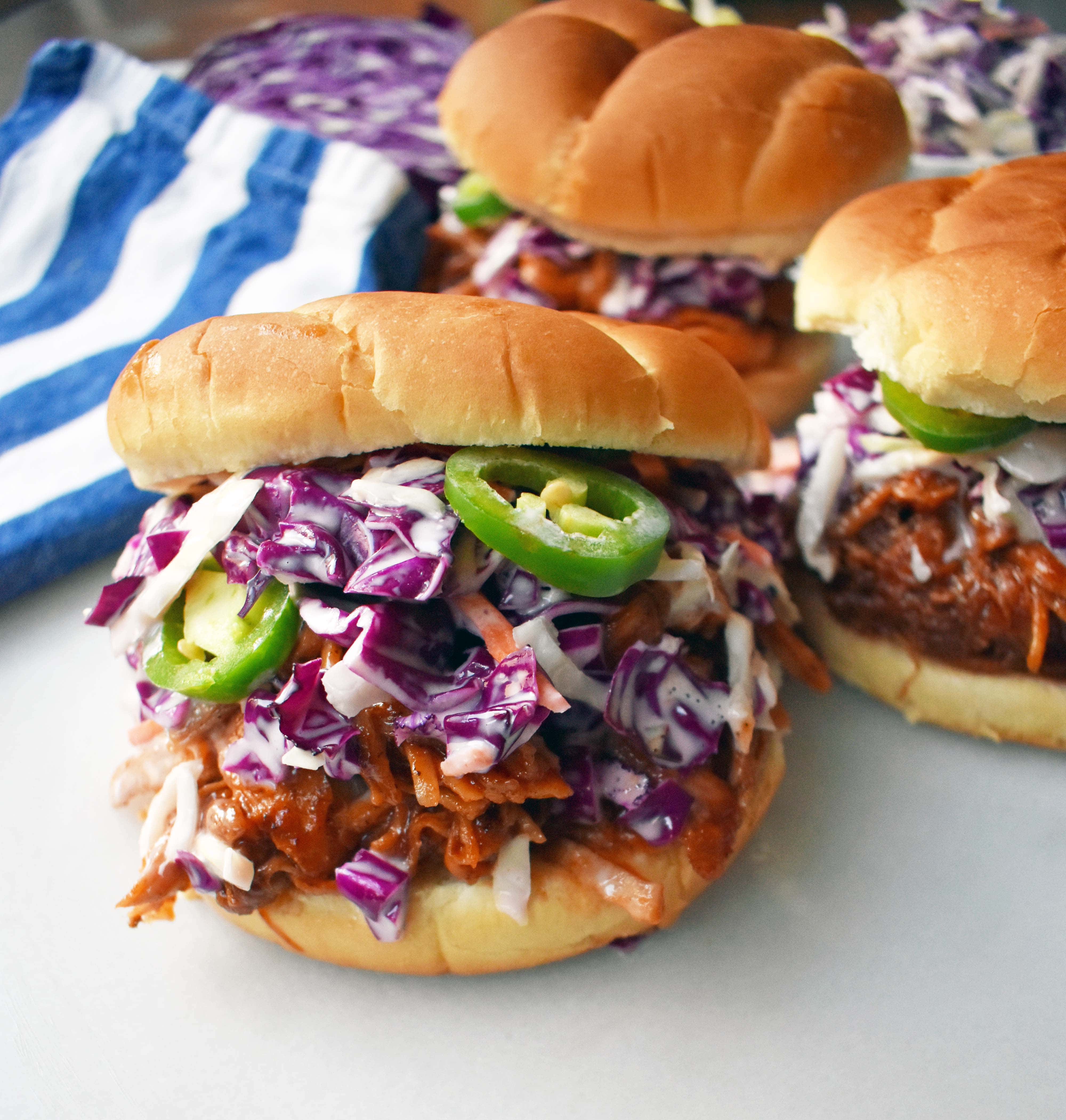 Looking to take your pulled pork sandwich to a while new level? Get the recipe here.
BBQ Loaded Chicken Salad
Ever thought about changing your salad dressing up a bit? Swap out a bit of salad dressing with some of your favorite BBQ sauce and give this recipe a try.
Smoky Buffalo Burger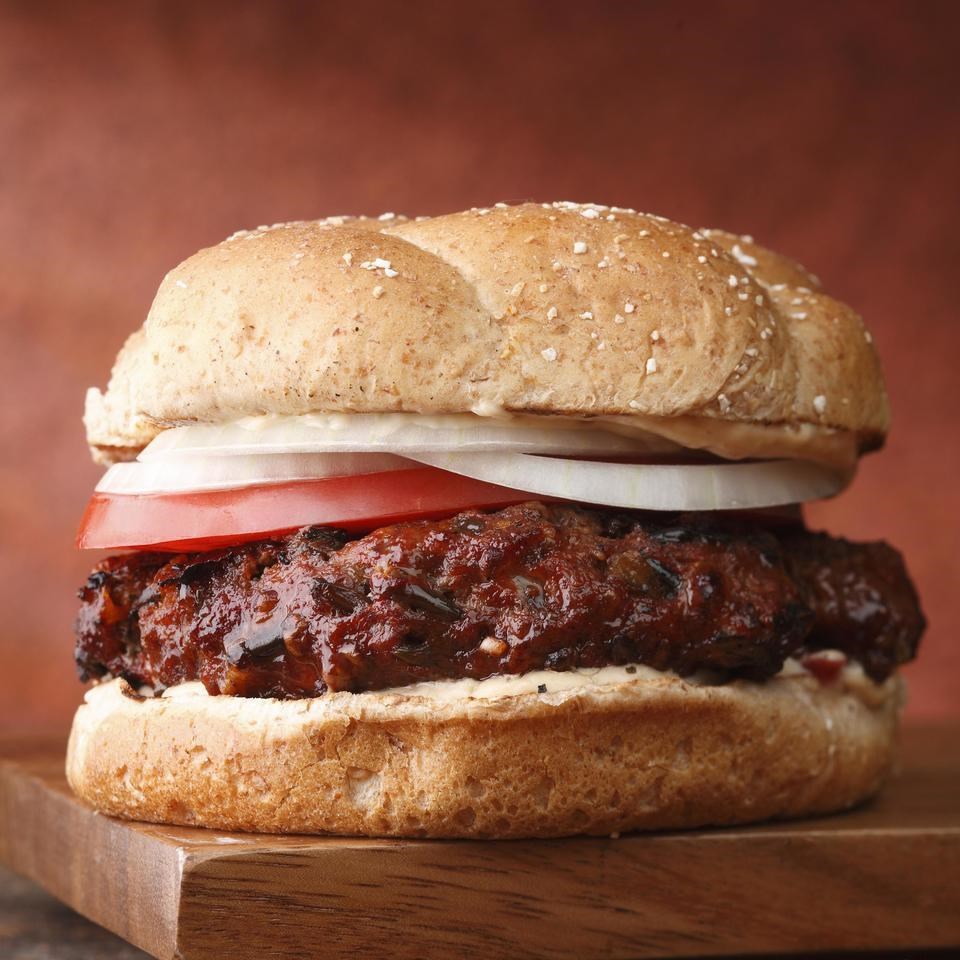 Why have a regular burger when you can elect to go for a smoky buffalo burger. Check out the recipe here.
Cheesy BBQ Chicken Bacon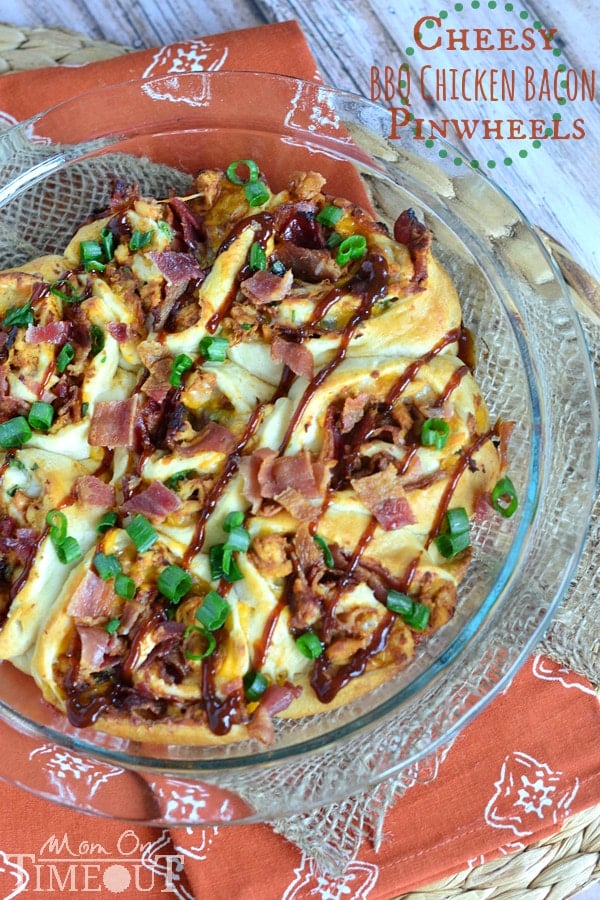 It's hard to go wrong with cheese, chicken and bacon all in one dish.  Add BBQ sauce to the mix and no you have one dangerous combination. Try this recipe here for a little taste of Heaven. sentence.
Shredded BBQ Over Grits
When one southern staple meets another southern staple you end up with this.  Try this recipe for a taste straight out of the south.
BBQ Chicken and Apple Bread Pudding
Who would have thought that BBQ sauce could go great on pudding? Don't believe us? Check out this recipe for proof.